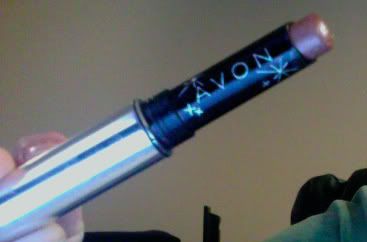 My lips get dry really easily, and when they do it shows. Even with chapstick I don't always have perfectly even coloring, so I like to use tinted lipwear of some sort (lipstick, gloss, etc).
Lip gloss is okay, but I usually prefer a good lipstick if I need to wear it for a long time. It seems to last better and feel better long-term.
Oftentimes I don't want a lot of color, just something to smooth things out and provide some moisture protection. Enter Avon's GLAZEWEAR Dimensions Lipstick. I bought a tube of Nude Gold on sale around Christmas, and wow! It has just a little sparkle and the color is so close to my natural shade my husband didn't even realize I was wearing it at first.
Without anything on: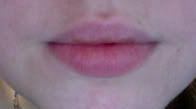 With Glazewear Nude Gold: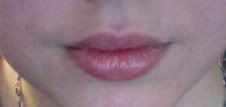 See? A nice, natural color that still adds the final polish on a look. This stuff also lasts well - I wear it to work and usually only reapply after eating something.
It's become my standard nude lipstick and I use it almost daily, so I figured I should probably order some more...and while I'm at it, I'll pick one up for a lucky reader!
Win:
GLAZEWEAR Dimensions in "Nude Gold"
To Enter:
Follow me via Google Friend Connect and comment below
For bonus entries (leave a comment for each bonus activity completed):
Like my brand-new
facebook page
(two entries - comment twice for this one! Make sure to leave your first name + last initial as they show on facebook so I can verify)
Subscribe to my feedburner emails
Follow me on
Twitter
The last day to enter the giveaway is Sunday, April 3rd (04/03/11). I will use random.org to choose a winner and will contact him or her by email (please leave an email if it is not visible in your profile).
Note: I am not affiliated with Avon in any way and did not recieve anything for this review/giveaway. It's just me, folks!