"There is nothing is more musical than a sunset."
~ Claude Debussy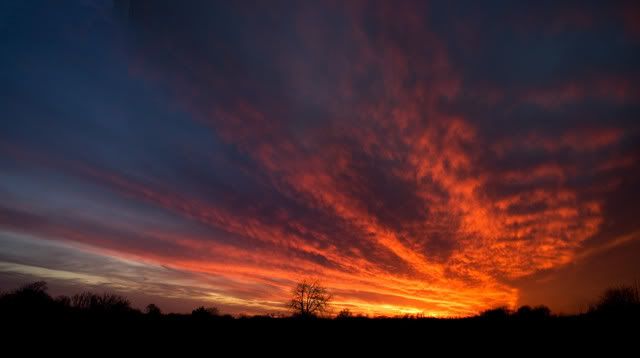 I'm not an orange person.
I don't know why I dislike this particular color. I love the fruit. I like yellow and red. My high school and college rival schools both happened to have official colors of orange and black, but I don't dislike black.
One of the few situations where I am completely okay with orange is the magnificent sunsets we get here. You may not know this, but when things are just right in central Oklahoma you can get sunsets that rival any others on Earth. These are the kind that make you wish you could paint, the kind that promotes poor driving from people turning to look at them instead of watching the road.