"I assure you, Lord Vader, my men are working as fast as they can."

~ Moff Jerjerrod, Star Wars Episode VI: Return of the Jedi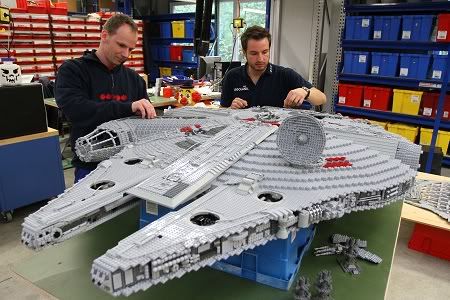 Earlier this month LEGOLAND announced the construction of a new Star Wars area at its California theme park. They've had popular Star Wars Days events for several years running, but with the extremely large crossover already present between these two franchises it's more surprising that they didn't already have some sort of permanent display.
Here's part of the LEGOLAND press release:
"On March 31 LEGOLAND California becomes the first of three LEGOLAND Parks to launch a new STAR WARS Miniland area. Guests can enjoy seven of the most famous scenes from the six live-action STAR WARS movies, as well as a scene from the animated series STAR WARS: THE CLONE WARS™ all made out of 1.5 million LEGO bricks and built in 1:20 scale. Guests will be further immersed into the STAR WARS experience as they pose with life-size LEGO models of Chewbacca, R2D2 and Darth Vader. LEGOLAND Billund and LEGOLAND Deutschland will launch the STAR WARS Miniland area later this year."
You can find the whole thing
here
.